Use This Proven List Building Incentive That Rocks
One of the most difficult things for many brand new marketers is list building. For those who are entering a new niche with zero credibility and experience finding an incentive that will entice visitors to get them to join their list is difficult. And as we have stated in the past a list is an essential part of success online. I'll introduce you to one such system in this article but first a few thoughts.
Some Incentives To List Building
Some of the alternatives new marketers encounter is the purchase of PLR (private label rights) content. I tend to disregard this because there is so much sameness in the PLR content out there. I must admit I have bought it in the past but I now rely on basically telling my own story from my own experiences. You need something unique and what could be more unique than your own story?
Another alternative many beginners think to do is to research and compile their own unique report or ebook. It seems easy but without credibility the FREE report may not carry much weight as an incentive. So I don't recommend this for newbies because as I said the creators don't have much authority in this new niche, and therefore their report might not attract much attention. Now, some may say that they can only increase their exposure and credibility if they produce their own content. This is fine but the goal here is to incentivize a prospect or visitor to take action.
An Easy To Use Incentive List Building Tool
What if you leverage a done for you system that works across a multitude of industries as a list building incentive?
This brings us to the proven way of creating a list building incentive that rocks. This tool is an incentive based marketing system that provides unique incentives to would be action takers. The strategy has been used for years but with this web based system it is very easy to implement. See below:
Vacation Giveaways, Your List Building Incentive
All sorts of loyalty and incentive giveaways have been used in advertising for decades. We are all familiar with those punch cards we get at the local ice cream shop or the reward points systems that are used pretty much everywhere. One of the unique 'giveaway' incentives however is the vacation giveaway. Everybody loves to travel and everybody loves to save on travel. Now, even a newbie affiliate marketer can use these vacation giveaways as an incentive to visitors/prospects to take some type of specific action. Click the banner below for all the details: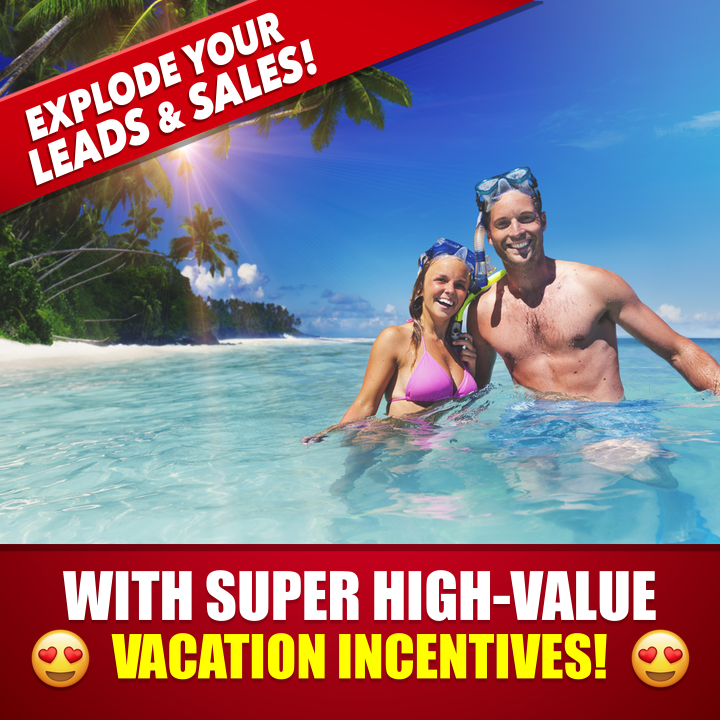 List Building Using Incentives
This type of done for you system will make it very easy for any beginner or even experienced marketer to grow their list and ultimately their sales. And here is the kicker. Not only can an affiliate marketer use the system themselves but they can 'sell' it to businesses everywhere which can utilize the strategy for their own business. This is an incentive that truly rocks. And you will be surprised at how simple and affordable it can be to implement this. Be aware that there are several incentives that can be used within the system and you will want to use them appropriately, i.e. you want to offer higher value incentives for higher 'actions' taken by prospects.
To your success,
David Brahim
See Also: Killing It With Auto Responder Emails, Want Readers To Stop Ignoring Your Emails?, Internet Marketing List Building
Disclosure: This article contains affiliate links, which means we may receive a commission on any sales of products or services we write about.
Please follow and like us: